The Clean MyRide rallycross challenge began two years when purely by chance we had the pleasure of meeting Joe Booth at a business networking event. Joe owns and manages Sterling Construction Works Ltd based in Kent and it didn't take long to discover Joe was not only a biker but also more than just a fan of rallycross. Joe races a Suzuki Swift across several rounds of the MSA British Rallycross Championship and managed to finish 10th overall at the end of this season. Joe works on his trusty Swift himself unless there's major damage done and assistance needed. When it goes pear-shaped in this sport everything from body panels to suspension take more than a pounding.
Naturally being rallycross there's a multitude of surfaces from the finest of race tarmac to grit, dust and mud to contend with. Not to mention oil, coolants and fluids (vehicle not Joe's) that occasionally and unexpectedly make an appearance. As you'd expect the car is always looking it's best at the start of every race but somewhat filthier by the time it crosses the finish line but not for long.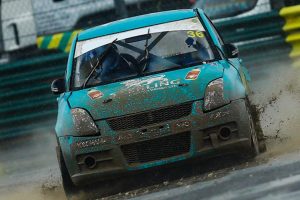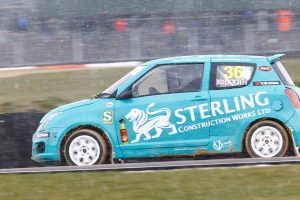 Whether it's a pre-race clean, a clean between heats or back at the workshop, Clean MyRide gets put to good use on all sorts of challenges from paintwork to engine bays and components. Even the trailer's had a squirt or two!
Roll on 2020 and our continued partnership with Joe and Booth Racing, find him on Facebook.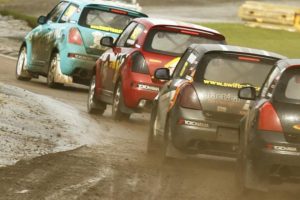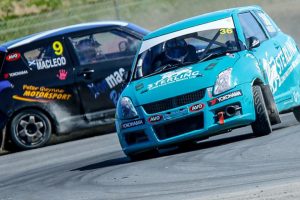 When Joe's not hairing around the slippy stuff he tootles about on this little baby that also gets the Clean MyRide treatment. In Joe's words: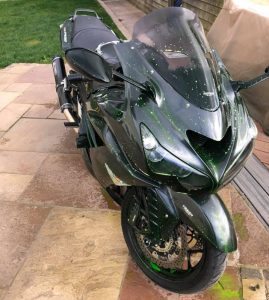 "I got the old girl out today for cleaning and CMR got LAST YEAR'S bugs off no problem. It was so dirty I really don't deserve a bike this nice!"
Whether it's two, three or four wheels you're into, check out our combined wash degreaser for cycles, motorcycles and karts and join us on Clean MyRide's Facebook page and Facebook Group, Instagram and Twitter for news on Joe as well as the other amazing sports people we have the pleasure of working with.