After an excellent weekend at The Redskin Rally courtesy of #RenegadesMC in #Kent, Clean MyRide were invited to Hells Angels Kent 8th Yard Party in early September.
It didn't take long before Clean MyRide was presented with its first challenge of the day. One of the members of the club who had heard about our combined #bikewash and #degreaser product wanted to test how well it worked before he bought one to use on his own bike. At what seemed like 7'6″ tall we were not go to argue with him, passed him a bottle and said find yourself a dirty bike and dutifully followed in his excessively large footsteps!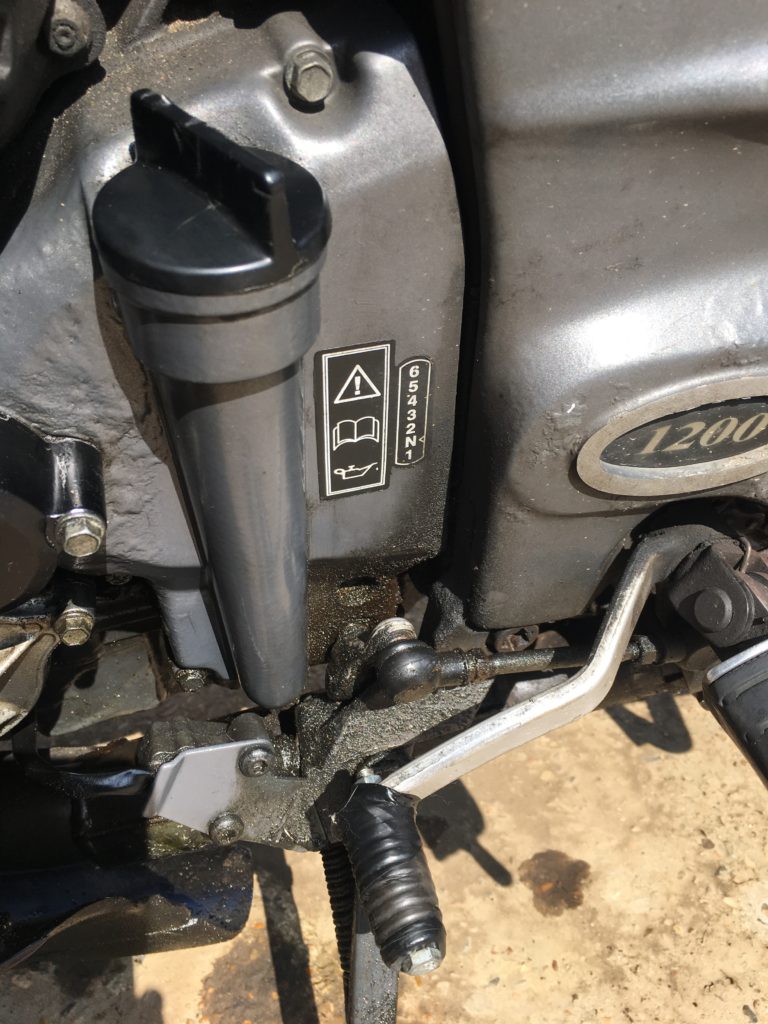 The Triumph Trophy 1200 was the chosen guinea pig which hadn't been cleaned for 'quite some time' as you can see in the photo. Aforementioned Hells Angel followed our instructions (we were surprised too), waited around 60 seconds or so then wiped off around the lower casing near the gear shifter which had been equally as thick with grease, oil, dirt and road muck as the obviously unwiped area in the photo.
After a few choice words of amazement at the cleaning ability of Clean MyRide in such a short space of time, the next repeatable phrase was "….. me…..I'll have one of those! I'm off to tell the guys!"
We've seen our 7'6″, large-footed Hells Angel at events since #HAMC's Yard Party and he was very pleased to tell us he's over the moon with our product and his incredibly clean engine casings on his own bike. Phwew!
He's promised us a review and some photos to share so we'll post once we get them.
If you're interested in trying our combined #bikewash and #degreaser order online:
Not sure? Check out our growing reviews page first: