Pitching up early on Friday morning with Clean MyRide #bikewash #degreaser for the 11th Redskin Rally three day annual event at Upchurch near the bridge to The Isle of Sheppey in #Kent got us a spot close to the main tent on the inner circle surrounding the main arena.
Several other traders were already set up including the bar for the weekend, food stalls, T-shirt printers, clothing and Mad House Bike Breakers.
A few showers through Friday didn't spoil the fun. Classic rock and heavy metal legendary tracks filled the air throughout the day and Exit Strategy completed the evening with a live set that was worthy of Wembley Arena!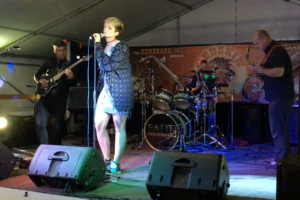 With a field full of tents and Motorcycle Clubs from Kent, Surrey, Essex and London in attendance it was a weekend of #Harley #Davidson's, #Choppers, #Rat bikes, #Vintage bikes, #Trikes, #Sports and #Customs.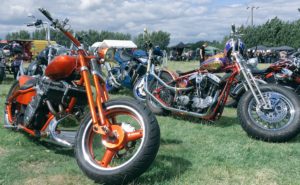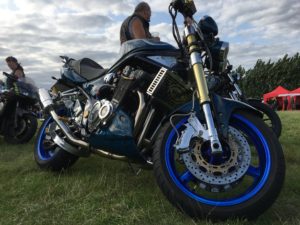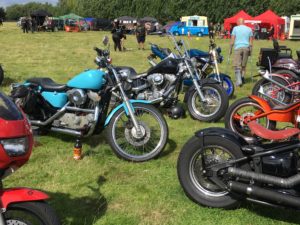 It wasn't just local clubs and bikers that attended the weekend, the Redskin Rally's fame reaches as far as New Caledonia, over 6500 miles away off the east coast of Australia! Travelling with friends from Bordeux in France.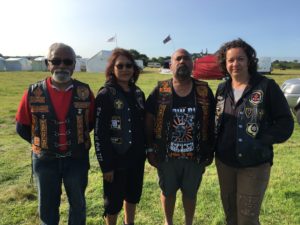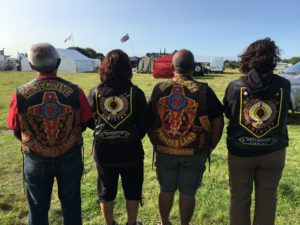 Proud to say Clean My Ride was used to clean a twenty year old #Harley with an oil leak that came up trumps for the show.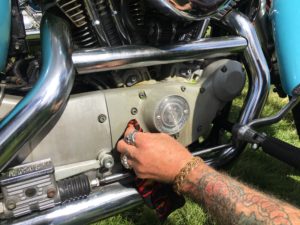 With a range of bikes in the show and various categories, not to mention the random team tug of war plus the inter club annual pulls, it was a great weekend of entertainment, music, bands, conversation and new contacts made for Clean My Ride. And struck up a few new friendships too.
A special mention to Klaus at Mad House Bike Breakers who kindly lent a set of twin exhausts and #Suzuki #Bandit fairings for demonstration purposes. Naturally they came up looking great with next to no effort with Clean My Ride. And a special mention to Gaz and Kaz who own PunkStop. A fascinating, mythical and eclectic stall of dragons, skulls, incense, clothing and accessories.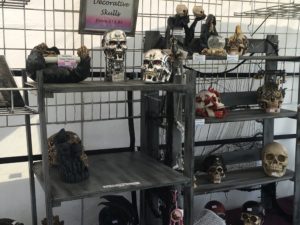 Two fascinating characters with more stories than Roald Dahl and a magic sense of humour to boot.
Finally a thank you to Skully of Renegades MC and the rest of the crew for organising and hosting an excellent weekend.
Look forward to seeing you again at The Redskin Rally next year.